Millersville Commercial Locksmith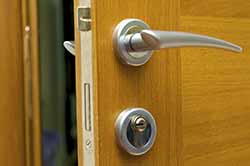 We work hard to maintain our status as the number one locksmith in the region by continuously offering the most professional and highest quality services every time we work, and it has paid off – Millersville Locksmith is one of the most respected locksmith companies in the entire Millersville, Tennessee region. We are committed to providing complete satisfaction by giving our customers the best quality work, especially in the business sector, to meet all the unique demands of the business in question every time we go out. To provide our clients with the security systems they feel they can depend on the most, anywhere in the Millersville area, our technicians utilize their combined twenty-five years of locksmith experience – they are the locksmith experts.
We strive to provide the most efficient locksmith service in the shortest time at the best prices to be found anywhere in the Millersville, Tennessee region. We have everything you need to repair broken or damaged security devices, as well as upgrading you to a higher level of safety. We provide a wide range of commercial locksmith and security services, above and beyond the standard installation, maintenance, repair, and upgrade milieu. Among our many services are:
File cabinet lock maintenance, repair, and upgrades
New safe installation and changes on existing safe combinations
Access control systems
Panic bar installation
Master systems and high-security lock operations
Electronic keypads and keyless entries
And so much more!
Whatever commercial locksmith services you find yourself requiring, you know you can always depend on Millersville Locksmith. We're equipped and able to handle all your locksmith and security needs. We guarantee high quality, fast, and efficient work in everything we do – we're your one stop commercial security shop! The next time you find yourself in need of repairs or upgrades to your industrial, business, or commercial security systems, call us here at Millersville Locksmith. We're standing by, waiting to take your call. Let us solve all your security situations!